We have the largest inventory of carpet cleaning and de-flooding equipment offering a wide selection of services for homes, businesses and commercial owners. Our highly trained and experienced professional cleaners continue to set the high standards when it comes to carpet cleaning.
What distinguishes iCleanCarpet.sg from our competitors is our commitment to quality. Hence, we strive hard to achieve a top-notch service at a competitive price.
With over 30 years in the cleaning business and using the best machines, cleaning products and trained staff, your carpets will be back to an almost new look and feel in no time at all! We offer a full range of carpet cleaning services for Residential and Commercial premises, including:
Carpet protectors application
Antimicrobial carpet treatments
Onsite and offsite carpet cleaning
Anti-dust mites treatment
Foul Odor Treatment
iCleanCarpet's 30 Day Satisfaction Guarantee!
If you are not satisfied with the service from us, we will return at no obligation and re-clean any area you feel needs additional attention. It's our 30-day, 100% Satisfaction Guarantee.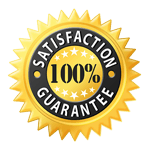 For a healthy indoor environment,
call iCleanCarpet now at 6241 6078!